Aerospace
& Defense
We align the right business and sourcing strategies to meet the needs of the A&D industry
Aerospace and Defense industries are one of the fastest growing industries in the world. Along with their complexity, Aerospace and Defense industries are the highly regulated by Federal A&D Administration and European A&D Safety Agency. Our services extend to critical aerospace functions both on the information technology as well as on the engineering side. The solutions and services that we offer are a result of our strong R&D capabilities backed by experienced industry professionals who have worked on cutting edge technologies in this key sector.
Information Technology Services
Our experienced IT professionals meet the needs of most demanding projects. Successful implementation of our technologies in Aerospace industry results in reduced product delivery cycle time by using processes that help in making integrated decisions based on various scenarios.
Research & Development Services
Siyaton Global's is an important partner in our client's research & development outsourcing initiatives. All R&D initiatives are advised by well recognized research experts from Aerospace & Defense industries & academia. We also partner with University researchers on specific grant proposals to enhance our R&D services portfolio to the industry.
Discipline
Expertise: Engineering
The need for skilled engineering and technical staff experienced in Aerospace and Defense programs is rising sharply. Whether you need to fill one position or fill complete project requirements, our recruiters are trained, interact with this key industry and specialize in finding you the resources at the right time & price. We actively maintain database of professionals with all levels of security clearance in both engineering and information technology. Our services include both contract & full time staffing to this key national industry.
CATIA System Administrators
CAD Engineers
Aerospace Engineers.
Aeronautical Engineers
Structural Engineers
Systems Engineers
Design Engineer
Manufacturing Engineers
Technical Writers
Project Managers
Supply Chain Engineers
Stress Engineers
R&D Engineers
Turbine Engineers
Thermal Engineers
QA Engineer
RF Engineer
Pro E Engineers
Software Engineers
Analog/Digital Engineers
Testing Engineers
Validation Engineers
Certification Engineers
Mechanical Engineers
Electrical Engineers
Discipline
Total Solution
With more than a decade of A&D specific experience, Siyaton Global's Services provides customers with a total solution to A&D staffing delivering the A&D industry's best people by helping guide them through a five-step hiring process:
We help customers define their staffing needs through our A&D Staffing Firm Audit so organizations fully understand insurance liability, FAA compliance, quality assurance and screening requirements when using contract maintenance professionals.
We source candidates from our Employment Center database of more than 20,000 aerospace professionals and extensive industry networks.
We screen candidates using our proprietary screening methodology developed through extensive A&D maintenance industry surveys and key metric tracking over the past decade.
We mobilize each candidate through our comprehensive start-up program so they hit-the-ground-running in your facility.
We monitor performance through our key performance indicator matrix and customer feedback surveys to ensure our contract professionals deliver on your mission.
Whether it's temporary staffing, contract-to-direct or direct hire placements, Siyaton Global's Services has the recruiters and program managers to ensure your A&D staffing program is a success, from start to finish.
Track Record
Siyaton Global's Services has extensive experience providing high value aviation contract maintenance, manufacturing, engineering and logistics personnel nationally. Using our leading online Aviation Employment Center and proprietary employee screening process, Siyaton Global's effectively sources, recruits, and mobilizes dependable aviation professionals with a comprehensive range of expertise including:
A&P Mechanics – Aircraft Type/Model Specific
Avionics Modification & Installation Specialists
Avionics Final Check & Line Troubleshooters
Avionics Bench Repair Specialists
Aircraft Structure Repair Specialists
Logistics Support Specialists
Aircraft Sheet Metal Fabricators
Aircraft Composite Fabricators
Wire Harness Build & Fabrication Specialists
Aircraft Painters (CARC included)
Designated Engineering Representative (DER)
Program Managers
Contract Field Team Personnel
Maintenance Supervisors
Platform Specific Engine Rebuild Specialists
Aircraft Structure Modification Specialists
Aviation/Aerospace Leadership and Management
Field Technical Representatives
Engineers and Engineering Assistants
Maintenance Training Specialists
Aircraft Weapons Loaders
Aviation Life support & EGRESS Specialists
Simulator Technicians
Designated Airworthiness Representative (DAR)
Inspectors Aviation
Subject Matter Experts
Track Record
National Business A&D Association
Aerospace Industries Association
American Institute of Aeronautics and Astronautics
A&D Distributors and Manufacturers Association
General A&D Manufacturers Association
QUALITY & PROCESS
To meet your quality and cost expectations and ensure you get the right talent, Siyaton Global's has developed a state-of-the-art quality process, Siyaton Global's Quality System. With SQS, you are assured of repeatable, high standard of quality across all aspects of our staffing processes.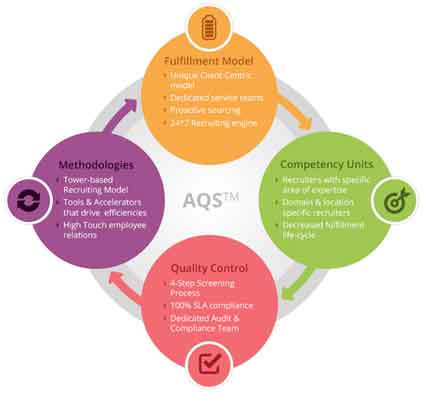 FULFILLMENT MODEL
Our fulfillment process harnesses an advanced ecosystem of systems, tools and processes customized for each client, resulting in a sophisticated, state-of-the-art and highly efficient recruiting and delivery engine. This engine combines the acquisition of high quality talent with a "great touch" talent management approach to deliver a motivated workforce to you.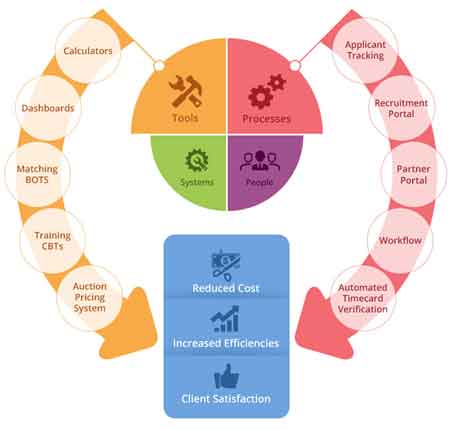 METHODOLOGIES
Siyaton Global's constantly infuse innovation into our methodologies and proactively harness systems and process-driven efficiencies to streamline the staffing cycle. We have pioneered, automated and deployed unique and innovative methodologies that govern all aspects of the staffing lifecycle.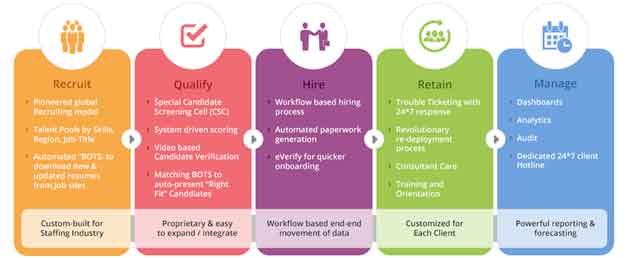 Assured quality
We ensure and deliver a consistent service quality, focusing on all facets of the staffing lifecycle
5-Step Screening Process
Our proprietary 5-step screening process ensures that only vetted and screened candidates are presented to clients. Thanks to the robustness of our screening process, we have
One of the highest submission-to-placement ratios in the industry
One of the highest "first candidate submitted" selection ratio
And amongst the lowest warranty claims in the industry
Audit & Compliance Team
The internal Compliance & Audit team reviews every hire and ensures that no resource can start without meeting all compliance requirements and background checks mandated by our client.
Siyaton Global's offers customizable compliance protocol for our clients. Siyaton Global's has a very solid understanding of the risks we face every day with FAA, DOT and other Statutory compliance requirements, therefore we can confidently say that all of our contractors are compliant before entering your facility!
Monthly & Quarterly Reporting
Siyaton Global's Global clients receive formal monthly and quarterly reports that outline performance, status and milestones as well as identify and flag any challenges or bottlenecks.
Analytics
Siyaton Global's Global's systems track data on a real-time basis to help our clients follow and monitor performance. Weekly reviews are also conducted to ensure that there is no variation from clients' expected performance SLAs while variances are tracked and closed through performance improvements. We consistently analyze the skills and positions that each industry/client is trending towards and proactively invest in those to help us service clients even better.